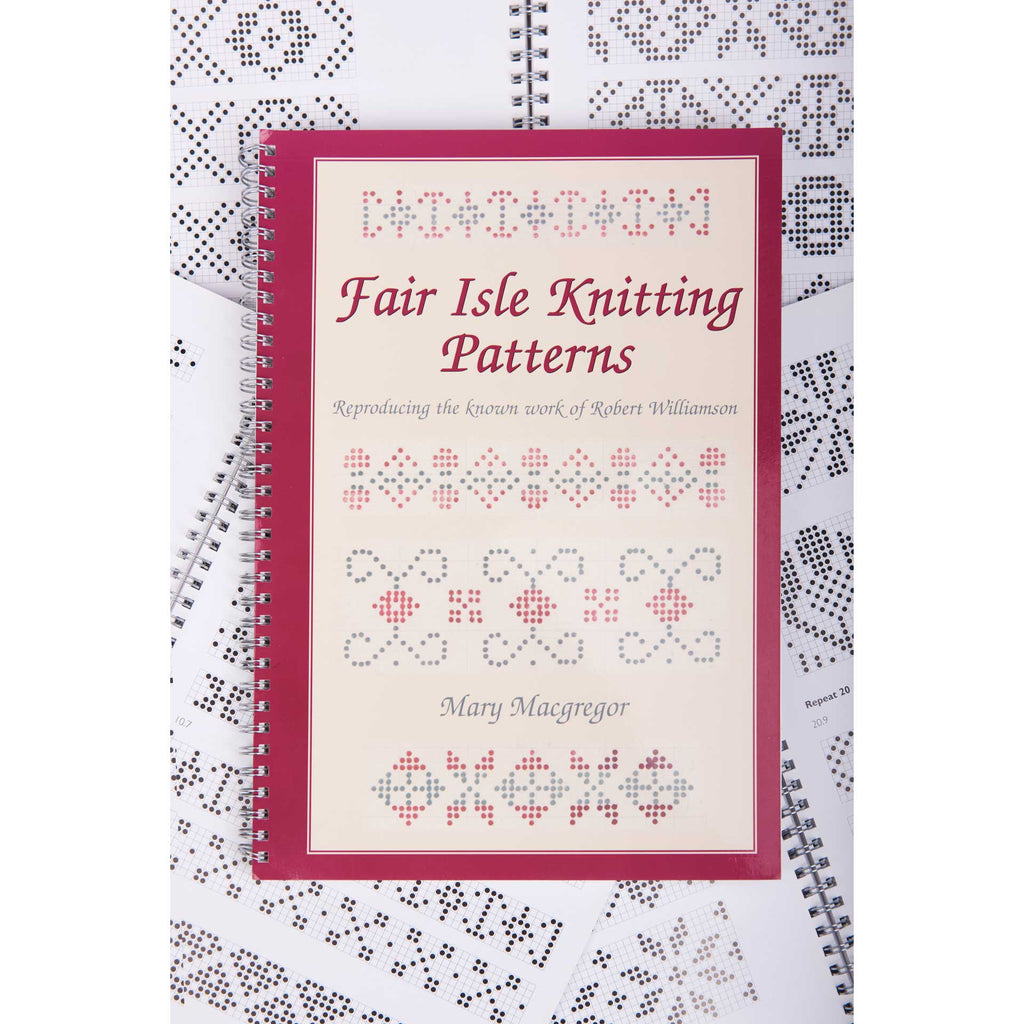 Fair Isle Knitting Patterns Book by Mary Macgregor
BAKKA is pleased to offer for sale Mary Macgregor's book "Fair Isle Knitting Patterns - Reproducing the Known Work of Robert Williamson" (Shetland Times Ltd. 2009). Reprinted.

During the course of her research into Fair Isle patterns, Macgregor discovered over 60 different stencil pages of Robert Willliamson's patterns from the 1920s. In total there are over 300 patterns. She organised them according to the horizontal repeat ie how the knitter would want to find them to plan their project. At the end of the book is a summary table which shows which families of patterns can be used for a project according to the number of stitches in the project.
It is the only Fair Isle knitting book available which orders the patterns in this logical fashion. 
An excellent source book, useful for beginners and more experienced knitters alike. It is printed on A4 sized thick gloss paper, ideal for frequent use. The spiral binding keeps the book open at the right page.
Here is what Annika wrote: I just received your book it is amazing, thank you. The way you ordered the patterns is the best there is, so useful. The black and white printing is clear and big enough. It is a pearl of simplicity. See the product reviews for other appreciations.
All books will be autographed, and if desired, a personal dedication can be added. There is a form to write this dedication on the cart page (instructions to BAKKA ). You can only get this dedication here.
Books will be shipped separately from any other purchase. The book price is simply the cost of the book plus postage: BAKKA makes no profit from this transaction. The price quoted includes shipping. There is no VAT. 
Make sure you buy the option corresponding to the shipping address. 
You now have two options for shipping to an address outside Europe: standard air mail, or international tracked and signed. Up to you to choose which method you want, according to your budget.